Celebrate the 2017 Graduates by sending in a
baby

message for your child! Open the form and follow the instructions if you want to leave a memorable message in your child's Grade 12 yearbook.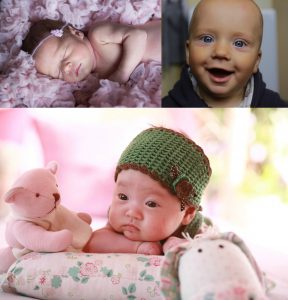 Dear Parents, 
In light of the amazing achievements of the grade twelve students we would like to extend the opportunity for you to write a congratulatory message to your child that will be placed in their senior yearbook.
Send a labeled envelope: BABY GRADS, Attention Mr. Checca 
Please make sure that included in the envelope is the following information:
1) A PRINT OUT of this form with all the information filled out.
2) A PHOTO of your graduate as a baby, as an older child or from a recent photo.
3) A CHEQUE in the amount of $50.00 made payable to Cardinal Carter CHS.
Deadline for submissions: Monday, May 1st, 2017.
Method of submission: By mail to Cardinal Carter Catholic High School, 210 Bloomington Rd. West, Aurora, L4G 0P9.
In person to Mr. Checca or MAIN OFFICE
Click here for a copy of the form.