We continue to offer educational opportunities for our students to engage and learn remotely with others and experience connections to real world events happening locally and abroad. 
Honourable Jean Augustine Virtual Presentation to Gr. 12 Politics Class
On December 15th, Mr. Ruscitti's Grade 12 Politics class hosted the Honourable Jean Augustine as a virtual guest speaker.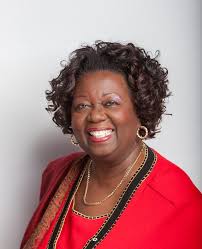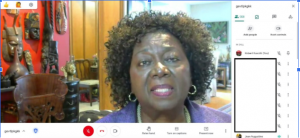 Ms. Augustine is most known for her role in Canadian politics, serving as a former member of parliament (MP) for the Etobicoke-Lakeshore riding and as Parliamentary Secretary to the Prime Minister during Jean Chretien's administration. Currently, she is a community leader in advocating for the involvement of minorities, women, and girls in Canadian social, political, and economic life.
Students posed questions to the Honourable Jean Augustine through a round-table style discussion focusing on her early life and teaching career, her experience in politics as an MP, and her current work highlighting the achievements of Black Canadian women and empowering young women locally and abroad.
Speaking on the future of Canadian politics and what we as Canadians should do, Ms. Augustine left us with these words: "We are responsible for everything we do and say; we have a responsibility to each other here in Canada and in any part of the world." These words are lasting not just in the current context of a world-wide pandemic, but for the whole of humanity as we progress forward.
Design Considerations from an Architect
Mr. Timothy Awoleye, Senior Partner and Architect from Frontline Builders joined Mrs. Brand's grade 12 Interior Design Class to discuss design considerations and the importance of choosing the right materials for each project. Mr. Awoleye presented designs for new and upcoming renovation projects in Nigeria and also spoke of the importance of sustainability and answered questions from the students about Interior Design and Architecture programs.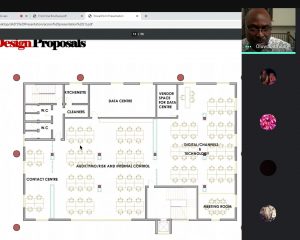 Alumni Sharing Their Experiences
In the first Quadmester, Mr. Samuel invited six Cardinal Carter Alumni into his Kinesiology Google Meet as a panel discussion about the university experience in general and specifically in the age of a pandemic.  Vanessa C. '17, Sarah P. '17, Sarah Ryan ,19, Sarah T. '18, Victoria P. '18, Julia M, '20, spoke on various topics such as how to apply to university, prerequisites needed and how to pick courses.  They also highlighted the kinesiology program in their prospective schools, how labs, tests, exams and lectures are conducted this year versus past years and how to still get the "university experience" even though it is not under traditional circumstances.  According to the panel, this was a great experience and they were happy to provide advice, insight and guidance to the grade 12s because they remember how stressful or confusing the process of applying to post-secondary can be.  Our current grade 12s found the panel informative and appreciated hearing from former students that recently went through the process.  The students appreciated that the panel discussion lessened their anxiety about post-secondary options and programs. Mr. Samuel started the alumni presentations 5 years ago, and looks forward to continuing this tradition in the future either in person or virtually.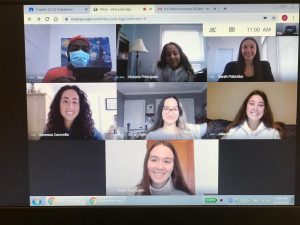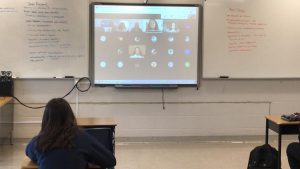 A Science Connection With Australia
In October, the grade 11 and 12 IB Biology classes had the opportunity to attend a digital presentation with Dr. Bailey Dunn from the University of Tasmania.   Dr. Dunn herself is a former IB student from Canada, so she had a unique and very relevant perspective to share with our students.  She talked to them about the rigors of medical school and what her program entailed, the requirements to apply, and even what life is like being an international student learning and living abroad.  The students were able  to ask her questions about life as a medical student and resident and what her experiences in Australia were like.
Learning in the Business World
Students in Mr. Masciarelli's class have had guest speakers in to talk about their real-life experiences with innovation and running their own business. One speaker was Richard Scheps, an Engineer and business owner who has been involved in Machine Design and Product Development for the past 25 years. He is involved in all phases of product development from research, concept, proof of principle, prototype, design, detailed design, build, manufacturing and project management. Students were able to learn about how Mr. Scheps applies entrepreneurial skills to pioneer change through management, product innovation and manufacturing within acceptable risk parameters, and by developing innovative solutions.
In 2021, we will continue to look for opportunities to bring the world to our students whether we are learning in person or remotely.